The Fifties and Sixties were recognised as decades of tremendous technical innovation for the car industry, not only in the United States but also in the UK and Western Europe.
So many timeless icons of motoring histoy were developed during these years in the UK, especially during the Sixties, where production hit record levels.
Estimates are that around seventy- five million cars were produced during these years, with more than forty million of them during the Sixties.
Half of that number came from UK factories -the balance coming from mainland Europe.
In the immediate pre-war years up to the end of the Sixties, owning a private car became increasingly common, thanks to the advent of mass-production, which brought prices down.
Advances in technology meant that cars were improving all the time in terms of appearance and performance.
The UK car industry was riding on the crest of a wave that seemed would last forever.
By the Seventies, the UK car industry was on a rapid slide downwards.

Relative to the millions produced, very few survived. After around a decade of being pushed to the limits under the testing UK and European winters, most of these cars were taken out of circulation, hauled off to the breakers yard- a victim of what became recognised as "planned obsolescence".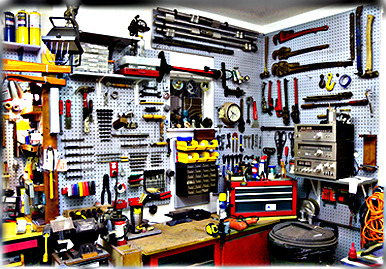 By the Eighties, just a handful could still be seen driven on UK and European roads in their original condition, with those lovingly cared for by and maintained by their devoted owners. They may not have realised then, but these were the originals pioneers of car restoration. People who realised that the vehicle design and production had forsaken character for mass production.
They took it upon themselves to save as many of these classic cars as they could from extinction whilst, at the same time, passing on the message by example that owning an older vehicle was far from a stigma. On the other hand anyone taking on a major classic car restoration shoud know that it is rarely easy, with multiple challenges to be faced along the way. There are even those that even say that if it was too easy, it would be less fun!!

There are no less than nine major stages that a restorer will have to go through before their project is complete. Each of these stages comprises several sub-stages, with each of these stages requiring their own unique tools and procedures- with their own title. The goal of
My Classic Cars Glossary of Terms
is to provide those new and inexperiecend to classic car restoration with an informative glossary of technical terminology, cross-referenced both according to a category as well as alphabetically. O
ur hope is that having these many thousands of snippets of information at their fingertips will not just save a lot of time but will provide invaluable aid in planning the project and understanding the part each part or procedure plays in making it work.
For the countless thousands that have completed a classic car restoration, for the many more that are currently working on one and especially for those considering realising their dream in the future, Classic Car Info will continue to provide history, tips, tricks, terminology and news on all aspects of the wonderful world of classic cars.
You are invited to join us in sharing this adventure- we hope you will enjoy our websites as much as we enjoy creating them.
And please don't forget to subscribe to our weekly newsletter.!!